Helmut Morscher. NLP Black Diamond, Alberta, Canada.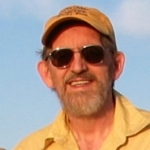 www.webby.com
"Steve, thanks to your NLP training, I have just survived a major crisis that would otherwise have driven me insane. You may have noticed the spoof epidemic on the net, where certain crooks released viruses, which generated fake postcard pick-up notices. As the biggest name in postcards with over 50,000 client sites, we received incredible amounts of complaints, sometimes over 2000 per day, from people who had fallen for the spoofs. By using the skills that you had taught me, I was able to not only outlast and beat the spoof epidemic, but actually increase the number of clients and friends.
Your course also helped me to improve my writing, and my daily newsletter now consistently gets six times more votes in independent third party rankings than second place gets. You certainly can be proud of that, Steve!
I will most definitely come back for refresher courses, and gladly recommend your course to anybody who is serious about NLP or self improvement."
People like Helmut say "I love my NLP Mind."