Shanley MacKenzie. MH. CCHT. SDCH. NLP Athabasca, Alberta, Canada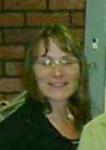 "A phenomenal course! Guaranteed to stimulate your mind! Are you ready to experience the training of a lifetime? That is exactly what will happen when you attend Steve Boyley's NLP training course.
Tucked away in a cozy atmosphere in a beautiful city in British Columbia Canada, this seminar unravels to the point of explosion. Steve will teach you some of the top secret information of the working of the mind! Imagine what it would be like to have the inside scoop on dealing with people effectively no matter what situation you may find yourself in. Little by little this information seeps into your subconscious mind giving you the tools to conquer almost anything!
Here are just a few of the swords I gathered to fight life's battles while attending Steve's seminar:
The importance of understanding what people say…alerting yourself to the 5 senses.
Strategies to deal with anyone.
Communication skills…saying what you mean and meaning what you say.
Using NLP skills to effectively "get what you want".
Using NLP skills to understand what other people want.
and much more…
Not only are you learning valuable information, you are having great fun while you are doing it. It is more like a learning retreat! Steve also spends precious time with each and every attendee, answering questions and addressing concerns you may have. Your financial investment in this course is a mere fraction of the priceless information you will obtain! I recommend this course to anyone who needs… No, I recommend this course to EVERYONE!
Thank you Steve!
P.S. Did I mention that this course should come with a warning sign? BEWARE: "Anyone attending Steve Boyley's NLP course will attain life altering awareness and enough power-packed information to succeed in whatever they do!"
People like Shanley say "I love my NLP Mind."