Karl Hoppe, MCHt, NLP Mill Valley, (San Francisco) California, USA.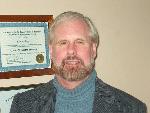 "Everyone wants to be more persuasive, don't you agree? We all want to build strong communications skills, right? If you are a person who wants to increase your effectiveness in all your interactions with other people then this NLP training seminar is for you.
Steve Boyley is clearly a masterful trainer in the finer points of Neuro Linguistic Programming. As you hear Steve presenting the strategies and techniques of successful NLP practices it is easy to imagine the many ways you will use these concepts in your daily life. Theoretical discussions are punctuated by concrete examples of "real world" situations, illustrating exactly how these models are used in every-day activities.
Balancing the formal instructions are practical hands-on workshops where you can see exactly how it feels to utilize these perspectives in your own speech and actions. Listening to feedback from the other students helps you get a firm grasp of the course material, illuminating how to really focus on honing your abilities. Steve's well deserved international reputation for excellence virtually guarantees a diverse group of cohorts with whom to share this exciting and rewarding educational experience.
After completing the seminar I had to ask myself, "Why didn't I do this sooner?" Then again, there is no time like the present, is there? But don't just take my word for it, go to the seminar and find out for yourself."
"If a man empties his purse in his head, no one can take it away from him. An investment in knowledge always pays the best interest." Benjamin Franklin.

People like Karl say "I love my NLP Mind."