Craig Eubanks. Master Practitioner NLP San Francisco, California (CA), USA.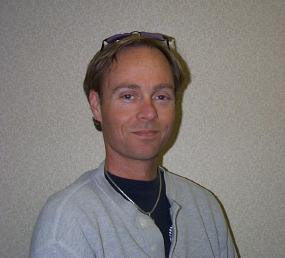 "My business partner and I recently completed Steve Boyley's NLP Master Practitioner Certification Training, and the more we review all that we learned, the more we are totally impressed with all that we received. We have both already put our new learning to work with clients with great success.
I always enjoy it when an experience surpasses my always optimistic expectations. This training experience was the most beneficial I have been to, and even better than that it was the most fun!
Many people will come to train with Steve because of the tremendous value in price, but I know that everyone in my class realized the real value was the all the knowledge and practical experience they obtained from their eight days.
I came to this NLP training already experienced with NLP, and already certified in Hypnosis, but over the training period I was able to increase my understandings and proficiency substantially in these areas. I gained new insights, cleared up misconceptions, and in general expanded the depth of my knowledge and abilities.
And it was fun! When you train with Steve you had better be prepared to enjoy yourself, smile a lot, and have some big belly laughs. He won't stop till he knows you are enjoying yourself, no matter what it takes. Whether it be by dancing in the morning, telling funny stories, cracking jokes, or having fun with news headlines, you will feel good about your choice to come to the training.
Steve has a list of 122 things you will learn at the training, he keeps his promise as I learned them all and so will you. If you desire to really understand NLP, then you will find no better instructor to help you reach that goal."
People like Craig say "I love my NLP Mind."