Yves Miserez, Master NLP Zaventem, Belgium.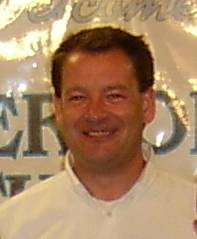 Optima Facto Management Consulting
"Steve's training is most definitely worth the money, even traveling from Belgium. Regularly I think back of the interesting learning when applying the techniques during my training and coaching activities.
I mostly learned from the practical examples we received and from the multitude of exercises we had during the 8 days. Knowing that Steve is ready to assist 24/7 in all kinds of questions and further explanations, even 1 year after the NLP training session, is a luxury service.
Thanks Steve!"
People like Yves say "I love my NLP Mind."