Pam [Feder] Castillo. Trainer of NLP, Los Angeles, CA, USA.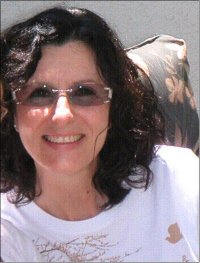 "I was in Steve's first Prac class more than 10 years ago. I can tell you that the foundation of NLP skills installed and my deep structure understanding of NLP taught by Steve were superb. I was so well trained that I began seeing private clients the day I arrived home, with astonishing results!
I have since gone on to become an NLP Trainer in the Los Angeles area. With every level of NLP training I went on further to receive, it was clear that not everyone had a solid foundation to grow from. I was shocked to hear many times – "well, I just come to training's so I can practice my NLP, because back home, I have no one to use it on!" That about said it all.
In fact, for years I used to call Steve to thank him for his amazing installation of skills until one day he said…."yeah, Pam, I get it, you're welcome and you can begin thanking yourself from now on because of your work". I remain blessed and grateful for the true transformation of my life and career with NLP, which began with Steve. (Not to mention all the references to sexual innuendos I can't seem to stop modeling – thank you very much for that Steve!). Life is FUN-TAS-TIC having come from the Boyleying-Point."
People like Pam say "I love my NLP Mind."