NLP Johannesburg, South Africa. Review by Grace and Mac.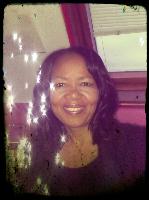 After researching many NLP training organizations, Grace and her husband traveled from their home in Johannesburg South Africa to our NLP training in Canada. Here is what Grace has to say.
"It was such an amazing experience for me to be instructed by Steve and his lovely wife.
I acquired a range of new skills which enabled me to regain clarity, commitment, and a renewed zest for life. I am less anxious in moving forward with the ventures I am engaging in and I am now using the skills to help the women who need direction to move forward in their lives.
Steve has a rare ability to offer a nurturing environment while being patient, compassionate knowledgeable, practical, experienced, fun and clear in his own purpose. He gets to the "heart of the matter", whilst being an avid listener.
His patience and wisdom has supported me to "GO FOR IT" whenever I feel enemies like hesitation and frustration pulling me down.
I highly recommend PERFORMANCE NLP Training with Steve Boyley because you actually get more than what he guarantees.
I had a triple dip, namely meeting amazing people, taught by an amazing guru and having my relationship with my husband refreshed, renewed with extra benefit of mind blowing sexual encounters all the time.
Steve, thank you for changing my life."
People like Grace say "I love my NLP Mind."