Kendra Springsteel, B.Ed, Master NLP Calgary, Alberta, Canada.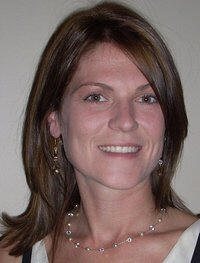 "I first met Steve almost two years ago when I took his NLP Practitioner program. I absolutely loved the NLP training course on so many levels! Steve is a natural public speaker and has the knack of infusing humour, throughout making each day interesting and full of laughs. He definitely knows his material AND he applies it while teaching, giving you more bang for your buck!
When I was ready to complete the Master Practitioner level, I couldn't decided whether to go back or try a new teacher as I do value receiving training from multiple people in order to gain different perspectives. Due to a number of reasons, I finally decided to return to Steve Boyley and it was the best decision ever!
Having taken the course already with Steve, I was able to hone in on the NLP techniques and strategies that he is constantly using to embed the information into each participant of the class. I got to witness "NLP in action" as I knew many of the personal stories he shares which allowed me to focus on his delivery style. Steve is a professional and keeps his skills finely tuned and updated. I thoroughly enjoyed taking his course a second time round and I am already planning when I will be returning to do it yet again, he is that good!
People like Kendra say "I love my NLP Mind."