Jackie Bush. NLP New Delhi India Presentation.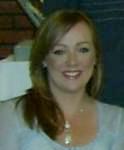 "I just wanted to say Thank you for all of the skills I left your seminar with.
I am in New Delhi India right now. This is my first time visiting anywhere in the world other then simple touristy places and thanks to the skills I acquired from your teachings I have found it easy to blend in as much as possible. I am here alone and as a single female I don't think I would have made it if I did not have the NLP abilities you taught me.
I have made some amazing contacts here (before I even got off the plane). I was asked to give a workshop on the 'law of attraction' to 50 top executives here which I quickly agreed to. The workshop was today and I felt totally comfortable and confident giving the workshop. I thought about the NLP technique you taught me about getting into the 20 foot panther and I honestly felt powerful and sleek and beautiful. I think it really helped with my presentation. It was pretty fun getting to know 50 Indian business men and really getting to hear about how they feel the law of attraction can work in their lives now.
I really do believe that a lot of my confidence came directly from your NLP training so Thank You! 🙂 I did at one point decide to use you as a model for my presentation skills and I felt your presence coming through. I was asked immediately to give another workshop before I return back to Canada so I am happy to hear that they were satisfied as well.
It is really nice to know that as a single female in a country like this I can walk into a room with 50 men and give a talk and by the end every single one of them was opening up and sharing with me. They have been treating me like a princess here and I am just here backpacking 🙂
Well I'll cut this short and leave you with a truly heart felt Thank you Steve!"
People like Jackie say "I love my NLP Mind."