Eddie Malak, NLP Calgary, Alberta, Canada.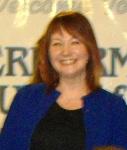 "It has been almost three months since I attended training for NLP and I can honestly say it has had a deep, lasting effect on me, my skill level and life. Before attending Steve Boyley's program, I researched my NLP training options thoroughly to ensure I received what I qualified as the best education. My decision proved sound.
The program structure and teaching methods were exceptional. Steve's sense of humour and masterful weaving of skills and anecdotes make learning a great deal of information in a very short period of time possible and effective.
Over the last few months it has become evident that the skills are very naturally applied to my communication, personal sense of wellbeing and goal achievement. This is a skill set that continues to develop, strengthen and propel me forward towards successes I never dared to dream for myself. Steve Boyley's NLP training is an investment with infinite gains."
People like Eddie say "I love my NLP Mind."