Nadia Harper. NLP Las Vegas, Nevada, USA.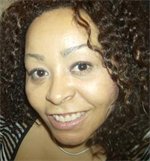 www.nisadacoaching.com
"I found Steve Boyley by doing thorough research. This course was very important to me, as I wanted to feel competent to Coach clients in my own practice. I first searched McKenna (as I was in the UK at the time) and was then led to Bandler's website and then found Bandler had Approved Steve Boyley's Training methods so much he Endorses all NLP training certificates.
Living in Las Vegas, Nevada, authenticity and credibility was very important to me, enough so that I was willing to Travel to Canada for the training. From the moment I got to BC I knew I had made the right choice, Steve couldn't have been more hospitable, to all of us. His commitment to giving his best at all times is remarkable to say the least. Steve's knowledge and delivery of the training is so extensive and easy that we enjoyed every last minute of it, as you will too.
I left BC feeling I had found myself, I gained everything I had needed to know. I am so excited for the way I can now impact others by understanding and using the NLP techniques taught by Steve Boyley.
When you are looking for a Quality Fun Training, make the trip to Canada. You will be very happy when you do.  I am looking forward to returning in spring for the Master Practitioner course. It is easy and fun, which helps you learn so much more. See you at the next training."
People like Nadia say "I love my NLP Mind."