Hire us in one of the following ways.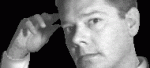 Why wait? Get results now! Sharpen your edge with NLP sessions for business and personal change. Get private sessions with Steve Boyley. Experience how easily you can learn new things at an accelerated pace. Have a private session over video conference.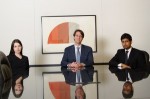 Accelerated acquisition of skills vital to success, People Skills, Communication Skills, Sales Skills, Management Skills and Leadership Skills. Do you have a specific context in which you want to use these skills? We will provide the training to satisfy your needs, in person or via video conference.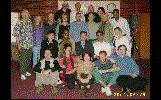 Get your MAP of minds. Learn how to use your mind to develop your influence and personal power. An awakening of your mind and all your senses. In our NLP training, you get advanced communication skills. We have  years experience training NLP Practitioners and NLP Master Practitioners. We generally hold 5 events per year and our NLP training gets NLP reviews from people worldwide.
Business training to rapidly acquire new skills. Steve Boyley provides NLP training and coaching for some of the most highly paid executives in the world. Helping people empower themselves with skills. Advanced Communication Skills Selling Skills and Strategies Creating Highly … Continue reading →

With advanced language patterns mastery, you quickly and effortlessly accelerate your use of linguistic NLP skills. Developing your language skills is absolutely the quickest way to improve all your business communication and/or NLP intervention and communication skills. Improve your present … Continue reading →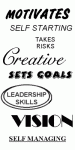 Effective strategic leadership styles for dynamic and turbulent environments. Long-term success is inextricably linked to developing new ways of managing uncertainty. Vision and direction – which comes from strategic thinking, awareness and knowledge. Appropriate, feasible and desirable strategies. An ability … Continue reading →

Soft Skills Training Is The Difference, That Makes The Difference. Top performers in every walk of life use soft skills to out-perform their counterparts. Soft skills are about people and how to interact with them. Hard skills, or occupational skills, … Continue reading →

Interpersonal skills are the subset of soft skills that focuses on your interaction with others. Studies of Harvard graduates prove that strong interpersonal skills contribute more to success than any other skill! Lets face it, living life in the modern … Continue reading →
Learn more about our training.