Eric Eraly. Master NLP Holsbeek, Belgium.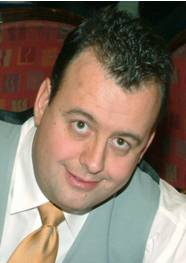 Author of " The Easy To Quit Smoking Method "
"The Practitioner and Master Training from Steve Boyley are a great example of how NLP should be trained and implemented in the participants minds. Steve takes you on a mental journey where he will teach you all major NLP skills in a practical and understandable way. No theoretical BS, not learning stupid list out of your mind, just practical information and a lot of exercises to make sure you master the skills when you leave the training.
I had a great time (twice) and I'm very glad I participated in Steve's NLP training. I use the skills I learned on a daily basis and they help me tremendously in my job as well in my private life.
Great job Steve! Thanks a lot for a great learning experience."
People like Eric say "I love my NLP Mind."