NLP training techniques use NLP to teach NLP.
The best NLP training techniques use Neuro-Linguistic Programming to help students develop new neural pathways of recognition, understanding and the skills to use that information.

This means that each NLP Training is very similar to the others and also different from the others. This is due to the differences in what each group of students needs to achieve competency.
NLP training techniques are carefully designed to address all styles of learning and to engage students fully. 
"We teach you before we teach you, so that when we teach you, it's easy for you."  Steve Boyley.
Having a fun time optimizes learning. Steve uses some lectures and discussions with lots of demonstrations and powerful individual or group exercises. These exercises provide opportunities for personal participation in real situations. During these exercises you discover that you can do what you are learning. This process makes the training fun filled, fast-paced, challenging and empowering.
NLP For All Applications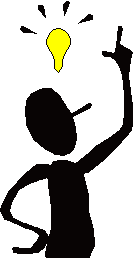 Steve Boyley's NLP training focuses on the NLP models and the skills to use them in any situation. A wide variety of strategies are used as examples of the many flexible ways you can use the NLP models and skills. You use your valuable training time learning to apply NLP rather than memorizing all the NLP terms, that can be done later at your leisure. Knowing how to use the NLP models and skills, enables you to apply existing published strategies as well as elicit and create your own.
By using NLP training techniques to accelerate how quickly you can learn NLP, the NLP training program has been neatly fitted into 8 days.
NLP facilitates the exploration of almost any strategy for accomplishing something. Our NLP training includes hypnosis, business, coaching, and therapy NLP application techniques. If learning NLP was about learning all the different strategies that have been (and continue to be) elicited or created for accomplishing things, then the training time would get longer and longer.
Some trainers offer shorter trainings, but as you have seen from our course content, that will only be enough to focus on some of it and tease you about the rest. The time it takes to learn, is the knowledge divided by the speed of leaning. Steve Boyley has refined NLP training to 8 days of accelerated learning.
The Seminar Room Helps Create Fantastic Experience!
The seminar rooms we select have plenty of room for delegates to enjoy the information presented and practice their NLP skills. A perfect setting to learn NLP, with people to practice with and Steve's words flowing like silk over polished marble. Steve uses a projection system to display "additional" information and plays music during exercises and breaks to keep the beat flowing as your knowledge is growing. Then, after class, the socializing begins, providing opportunities to practice in unstructured situations. The bar is often the setting for after class activities.