NLP applications go beyond profession specific activities. You can apply NLP in all your activities everyday.
Once you have the enhanced awareness Steve's NLP training creates, it's always turned on. You begin using NLP applications in everything you do!

Goal setting & achieving.
Making decisions, Solving problems, Managing.
Personal power strategies.
Leading, Negotiating, Persuading, Motivating, Instructing, Marketing, Presenting & Selling

Personal influence skills.
Harmonizing teams, Resolving conflicts, Modeling performance, Facilitating creativity, Changing limiting beliefs & Removing inhibiting fears
Know your mind's operating system.
Upgrade your processing of thoughts. Configure your understanding of realities.

Boost your interfacing options.
Enhance your memory capacity. Activate your perception skills. Improve your connecting speed.
Optimize your outputting capabilities.
Recognize your responding abilities. Start your empowering energy. Accelerate your succeeding talents.
Find your supporting resources.
Access your communicating power. Create your decision making criteria. Implement your organizing principles. Alleviate your inhibiting fears.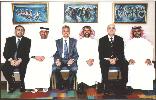 Select your influencing solutions.
Learn your achieving strategies. Utilize your entrancing possibilities. Time your progressing future.
Delight your adventuring spirit.
Choose your awaiting destiny.