Learn NLP online, training on how to use your mind to develop your influence and personal power. Why wait? Get results now!

Live NLP online

training video conferences for fast
personal

and/or

business

change.

START NOW… get your FREE NLP BLUEPRINT… videos for powerful communication and get the schedule of upcoming events.

Sharpen your edge with NLP online training for business and personal change. Get personal coaching online with Steve Boyley. Experience how easily you can learn new things at an accelerated pace. Join live public events or have private coaching over video conference. This is for you if you want to get ahead now.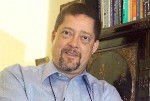 Interview with David Chard. NLP Taipei, Taiwan, China. Professional trainer David Chard is Executive Chairman Taiwan and Regional Director of Asia-Pacific Edelman Academy for Edelman, the world's largest independent public relations firm. Who was the trainer? Steve Boyley, our trainer, … Continue reading →
NLP Online Training Webinars

Steve Boyley hosted live NLP online training presentations and discussions virtually every Monday for 4 years! Using voice over internet, NLP Trainers, Practitioners and enthusiasts worldwide, got together online and talked about how to use almost every aspect of NLP. The NLP Online Training Webinar archives are a fantastic online NLP resource! This is your chance to learn from NLP Trainers, Master Practitioners, Practitioners and enthusiasts from all over the world.

Patricia Compton, CHt. Master NLP Canmore, Alberta, Canada. "Steve Boyley – the most masterful teacher I've ever encountered! Okay, he is indeed irreverent, some might even say rude, possibly scandalous (isn't that a wonderful word). He is definitely gifted, … Continue reading →
ATTENTION: These NLP Mind Training Webinars may occasionally contain coarse language and mature subject matter, they are intended for a mature audience. Disrespectful, abusive behavior will not be tolerated. Participant discretion is advised.
By attending these NLP Mind Training Webinars you acknowledge that recordings of the NLP Mind Training Webinar audio and text are the property of Steven Boyley, with All Rights Reserved in all media, and agree to release Steven Boyley from any and all claims that might arise from use of these recordings.