With advanced language patterns mastery, you quickly and effortlessly accelerate your use of linguistic NLP skills.

Developing your language skills is absolutely the quickest way to improve all your business communication and/or NLP intervention and communication skills.

Improve your present level of skill in the use of language patterns and communication techniques. Many people think that this is absolutely the best information available on language and language patterns.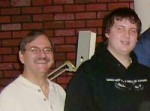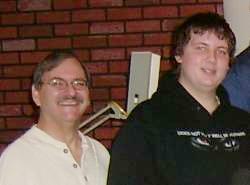 Eric Rounce, NLP Lloydminster, Alberta, Canada. B.Comm. (Hons), M.B.A., LLb., Member of the Bars of Alberta and Saskatchewan. "Richard Bandler would be proud of Steve Boyley! Classic NLP taught in clear straightforward terms at conscious and unconscious levels. It is … Continue reading →
In Advanced Language Patterns Mastery, you will learn:
over 120 words/phrases to shift sub-modalities of space!
over 120 words/phrases to shift sub-modalities of time!
over 170 words/phrases to shift subjective experience!
17 sleight of mouth patterns (SOM)!
32 hypnotic language patterns!
using past, present and future verb tenses!
moving between levels of abstraction!
moving between Logical Levels of Systems!
over 50 powerful suggestions for speaking or writing!
how to create temporary and permanent experiences!
intonation patterns!
how to chain modal operators from can't to can!
and much more!!
Advanced Language Patterns Mastery …. the question is, do you want to really improve the results you get? If you do then this is the easiest way to do that.