It's not just his extraordinary skills and experience as a Master and Trainer of Neuro-Linguistic Programming that makes Steve Boyley thought-provoking, it's his attitude!
Find Out What Influences People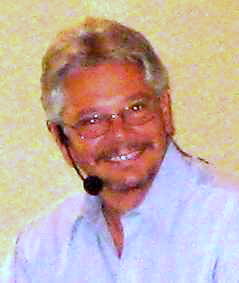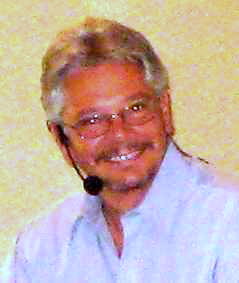 Steve Boyley is thought-provoking because he believes in teaching people skills worth knowing. Steve is honest, caring and straightforward, you can't help but like him. He believes life is a rare and unprecedented opportunity to learn.
As a trainer and consultant, Steve Boyley got a reputation for having a sense of curiosity and adventure that gets results. His commitment to helping people get what they want, always paid off. Since then, Steve enhanced his abilities and became world renowned for his ability to teach many powerful, life changing, skills. Steve is a highly respected provider of certification training and evaluation for The Society of Neuro-Linguistic Programming™, as well as The American Board of Hypnotherapy.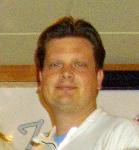 Patrick DuCharm, NLP Dekalb, IL, USA. "In less than four months after taking Steve Boyley's NLP course my SALES have doubled. At first, the company that I work for was reluctant to invest their money in the seminar and hotel. … Continue reading →
Create Effective Change
While Steve is a successful entrepreneur, his passion is teaching people NLP. Steve's skills makes learning NLP, easy and fun! His methodology is based on the presupposition that all behavior has a structure… and that structure can be modeled, learned, taught and changed. After NLP training with Steven Boyley, seminar delegates are able to organize information and perceptions in ways that allow them to achieve results that were once inconceivable.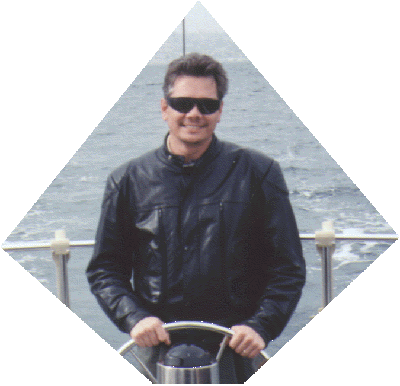 Your brain is creating reality for you now. Learn how you unconsciously do this and begin observing the process in others. Imagine thinking and acting inside this process, consciously creating your reality. Now, decide what you want!
"A way for you to sail into your future is with the wind in your hair, your hands on the wheel and a destination in your mind." – Steve Boyley.

Steve Boyley has been teaching skills for sales and business since 1984 and using NLP in all of his endeavors since 1987.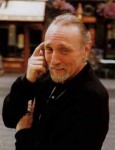 "I highly recommend Steve Boyley. He is continually updating his NLP training with the most up-to-date skills I have developed and is one of the few NLP trainers licensed internationally through The Society of Neuro-Linguistic Programming™." .... Continue reading →
By attending Steve's training, you get 100%.

"50% of communication is body language, 40% is tone of voice and only 10% is the words."
The depth of Steve Boyley's knowledge and experience with NLP extends beyond two decades, spans the globe and encompasses a diverse range of industries. Steve's experiences as Entrepreneur, Consultant, Trainer, Hypnotherapist, Salesman, and Family Man, are the insights he brings to his training. Steve Boyley is passionate about teaching you what works.

Nancy Levine. NLP Seattle Washington, USA. "I went to Steve's training over a year ago. I still reap many rewards – and continue to learn daily. It's now about refreshing my brain and reviewing scripts, etc. It was well worth … Continue reading →
Here is a summary of Steve Boyley's experiences.
 years: Internationally acclaimed Executive Trainer and Coach for advanced communication, leadership, management and sales/persuasion skills.
 years: Internationally acclaimed Trainer of Neuro-Linguistic Programming.
 years: Experienced Internet Marketer.
 years: Experienced Hypnotherapist.
 years: Experienced Manager and Business Administrator.
 years: Experienced Neuro-Linguistic Programmer.
 years: Experienced Sales Trainer and Coach, training salespeople and sales managers.
 years: Experienced Manager of Marketing and Sales, in markets ranging from home-owners to fortune 500 companies.
 years: Experienced Project Manager, prioritizing projects and resources while meeting or exceeding tight deadlines.
 years: Experienced Salesman, successfully selling tangible and intangible products and services.
Leader from conception to completion of more than 20 product launches.
A confident and professional communicator with the ability to learn quickly and make decisions, plus natural strength as a leader and motivator.
Accomplished at turning around deficient areas, developing product innovations, opening new markets and training people to be top performers.
Experienced in all areas of enterprise management, a successful entrepreneur.
Exceptional computer and Internet skills. Proficient in the use of a wide range of software.
As well as his thorough knowledge about human communication, leadership, management, sales and training NLP Master Practitioners, Steve Boyley is highly knowledgeable and experienced in the following fields:
Sales and Sales Training.
Drilling for Oil and Natural Gas.
Long Chain Polymer Synthetics.
Combating Erosion and Corrosion of Man Made Resources.
Thermal Insulation.
Residential and Commercial Construction
Tribology (the study of lubrication).
Laboratory Analysis of Machinery Oil and Filters.
Hydraulic Fluid Power Systems
The processes involved in the following industries:

Oil and Gas Exploration, Extraction, Processing and Delivery.
Timber Harvesting and Lumber Manufacturing.
Wood Pulp Processing and Paper Manufacturing.
Underground and Surface Mining and Processing of Mineral Resources.
Aluminum Smelting.
Hydro Electric Power Generation and Distribution.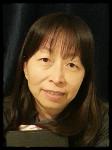 Agnes Yip, Master NLP Edmonton, AB, Canada. "People asked me how could I stay positive when dealing with difficult situations, and my answer was my faith guiding me through and teaching me to leave the rest to the Lord. When … Continue reading →
Get private NLP sessions, training and coaching with Steve Boyley. Set up a internet video meeting for fast personal and/or business change, anywhere in the world!