Soft Skills Training Is The Difference, That Makes The Difference.

Top performers in every walk of life use soft skills to out-perform their counterparts.
Soft skills are about people and how to interact with them.
Hard skills, or occupational skills, are about objects and what can be done with them.
Soft Skills are behaviors known as People Skills, or Interpersonal Skills. They include communication skills, conflict resolution and negotiation, self actualization, creativity, problem solving, strategic thinking, team building, influence and persuasion skills and selling skills, to name a few.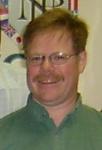 Mike Lalonde, CHt. Master NLP Nova Scotia, Canada. "Once again, I find myself here in this course running the same hours, and once again I'm having the same excellent experience! Only the dates have changed…only the dates have changed??? Who … Continue reading →
Soft Skills are Key to Successful Business
The fastest way to improve soft skills is to begin with understanding the mind and the language that drives it. Next, begin using what can be done with that! By training your mind about minds, you can easily begin to develop soft skills competency. Soft skills are the essential bridge between knowledge of objects and the people that are involved.
Our NLP training courses provide this knowledge and the soft skills to use it!