What most people know about communicating, is just the tip of the iceberg.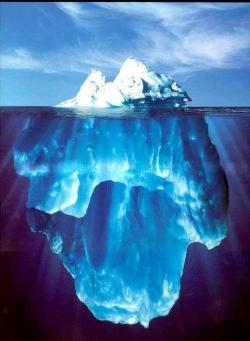 Look Beneath The Surface
NLP training teaches you how to go beyond words, with yourself and others. NLP (Neuro Linguistic Programming) describes the structure of subjective experience. People reveal their deeper structure, in their communication. This structure, determines what kinds of communication influences their thoughts and behaviors.
The fastest way to increase your effectiveness, is with NLP training. Neuro Linguistic Programming has become "The Technology of Achievement" since it was developed by Richard Bandler and John Grinder in the early 1970′s. It encompasses verbal, written, visual and auditory communication, body language, thought patterns, behavior and hypnosis. These all apply to how we communicate with ourselves, other people and the communication between others. This is why Neuro Liguistic Programming is used by top performers in every pursuit, worldwide!
The Performance Institute of NLP training provides

advanced communication skills

.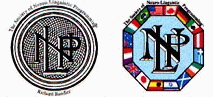 In our NLP training courses, we use Neuro Linguistic Programming to teach Neuro Linguistic Programming. There are two components to learn:
the knowledge.

the skills to use it!
The linguistic and behavioral models (the knowledge) are taught during NLP training. Some of them can also be obtained in other places, books, videos, the internet etc. NLP training by a licensed professional trainer, in person, gives you the skills. It is the only way to rapidly gain the skills and practical strategies to use Neuro-Linguistic Programming daily in your personal and professional life.
Some of what people get from our NLP Training.
Enables self development, self awareness, improving personal effectiveness and accelerated learning.
Creates skills for building and maintaining good relationships. i.e. personal relationships, professional relationships, customer relations, etc.
Improves effectiveness with personnel development techniques, improving communication, motivation and training.
Skills that change low self esteem, fears, phobias etc. i.e. fears that cause stress, procrastination, anxiety, social phobia, fear of flying, fear of public speaking, etc.
Thinking more effectively: critical thinking, positive thinking, creative thinking, lateral thinking and system thinking.
The following pages about NLP training, events, reviews and articles, lead to many more pages you may like.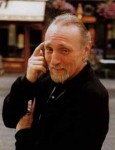 "I highly recommend Steve Boyley of the The Performance Institute of NLP. He is continually updating his NLP training with the most up-to-date skills I have developed and is one of the few NLP training centers licensed internationally through The Society of Neuro-Linguistic Programming™." .... Continue reading →
Many people recommend Steve Boyley.

Here are the main reasons people worldwide attend our NLP training. Health, Wealth, Relationship, Sex, Identity … Continue reading →

NLP Training Events Calendar, Register For Your NLP Mind Training. Deciding is like when your goal is in front of you and a voice in your mind says, "This is the opportunity to go ahead! Go for it!". You may … Continue reading →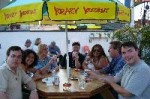 The best NLP training reviews tell you something about the effectiveness of NLP and about the effectiveness of our NLP training. Global NLP reviews: People worldwide attend our NLP training. Every year, a few of them take the time to write … Continue reading →

NLP is defined as a practical model of the processes we experience, to experience reality. NLP describes how to recognize, use and change mental programming. Developed by Richard Bandler and John Grinder during the seventies, the name NLP symbolizes the … Continue reading →

These NLP articles about NLP strategies and NLP techniques, encompass basic to advanced ideas and techniques. Many of these original NLP articles about NLP strategies and NLP techniques, have been featured in NLP publications worldwide and are referred to by … Continue reading →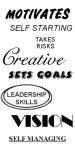 The Performance Institute of NLP training website (nlpmind.com) provides information to help people improve personal performance using NLP. Established in 1998 by Steve Boyley, The Performance Institute of NLP website attracts people from all over the world for NLP training. … Continue reading →
Sharing is cool.














Follow us.