BC NLP Practitioner Training
Written by Valerie Hansen, Lifestyles Columnist. NLP Prince George, BC, Canada.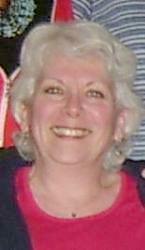 A Better Communicator.
Published in 'Prince George This Week', Aug 14, 2005.
As my regular readers know I have recently taken the Neuro-Linguistic Programming (NLP) and hypnosis course here in our own beautiful Prince George. I must admit to being a little shell-shocked after eight intensive twelve-hour (minus breaks) days. Some people have been surprised that world-class training is available here. The logic is quite simple though, the trainer - approved by Richard Bandler, creator of NLP - is here, why hold the course in some exotic, expensive locale when twelve-hour days preclude seeing the sights anyway?
I say bravo to trainer Steve Boyley for bringing a little extra tourist money into the local economy. Even I experienced a few downtown restaurants that I hadn't previously, and have made mental note of my favorites.
The class was an interesting mix of shapes, sizes, professions, ages and homeports. As you might expect in a communications course, there were a few (American) actors and a (Canadian) lawyer, but who expected a college kid from New York or a Chinese Medicine practitioner from Australia? That Ozzie was most particular about choosing this particular training course I might add, he told me he did some shopping around.
It was interesting to watch the interaction within the group and how a few uptight folks quickly loosened up. Contrary to the idea of some educators that, "learning isn't supposed to be fun," this course incorporates a lot of laughter. My kind of teaching indeed.
I think you learn much more if fun is part of the mix and it's something I incorporate into my own courses. NLP is a way of understanding communication, unconscious and otherwise that can be used in sales, therapy and other situations. I found it, as did others, a revelation of my own deep-seated reasons for how I approach the world and more importantly, how I sabotage myself. Having seen my stumbling blocks clear as crystal, I am now in the process of applying learned techniques to banish them. I already see how imbedded anchors (of my choosing) are speeding me towards success and I am preparing self-hypnosis tapes to strengthen my motivation.
I can see where the skills I've learned can be applied to helping clients move towards your best possible future. I'm brimming with ideas for workshops and classes. I'll definitely be doing some workshops and private sessions on past life regressions, and perhaps I will join forces with the herbal and nutritional consultant - opening in my building in September - to create a workshop for weight issues. I think that combining positive hypnotic suggestions with proper and easy nutrition is a winning combo. We can release pounds together. Heaven knows I'm not happy carrying around the equivalent of a small child, are you?
What I already knew from my own experiences and was reinforced by this course is that hypnosis is not scary, nor do you give up control to the practitioner. You really hypnotize yourself and allow the practitioner to lead you. If an attempt to lead you in a direction against your morals is made you'll pop the trance. Nor can you get lost in trance land. If you go deep you'll merely fall asleep and awaken as any sleeper does. I was happy to see that an important part of the creation of hypnosis scripting and using NLP is an "ecology check". In other words, the practitioner and client must always check to see how changes will affect you as well as those around you, your family, coworkers, friends, etc.
Communication cues can be subtle. We can win people over or drive them away by the way we communicate. Effective communication can calm an explosive situation, teach, entertain or save you money. It can also teach you respect, flexibility and caring for those you encounter by understanding how others communicate. For instance, those who speak very slowly, are not necessarily stupid, it may be a cultural or geographical affectation. By understanding and respecting this and slowing your speech to match you're more likely than your fast talking friends to make the sale or gain a new friend.
Look up the Performance Institute at www.nlpmind.com and drop by my office to see how we can improve your life.