Steve Boyley, JAFS. NLPT. MCht.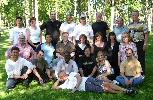 "Most Reviewed NLP Training"
---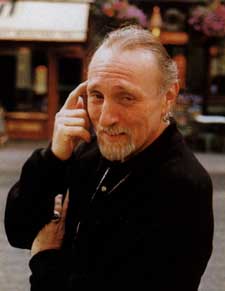 Richard Bandler. Creator of NLP & DHE™
"I highly recommend Steve Boyley of the The Performance Institute of NLP. He is continually updating his training with the most up-to-date skills I have developed and is one of the few centers licensed internationally through The Society of Neuro-Linguistic Programming™ ."
---

Paul Thomas. NLP Manchester, Lancashire, UK.
"Have to say that the course exceeded my expectations and I'm even happier now as the results keep on coming, I am amazed how much of the course I have retained and managed to use.... I put it all down to the unique mix you manage to achieve at your training courses i.e. your passion for NLP, unique training style, personal attention you give each student, the relaxed and fun learning environment and the incredible mix of people that are drawn to the course."
---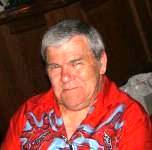 Mike Rolph. NLP Kent, UK.
"The training was concise and entertaining, questions were answered always and points demonstrated with incidents from Steve's own varied life experiences, and always with clarity and humour. While each day is intense they are interesting fun, and the breaks are just right for maintaining concentration. "
---

Craig S. Eubanks. CHt. Master NLP San Francisco, USA.
"My business partner and I completed Steve Boyley's NLP Master Practitioner Certification Training, and the more we review all that we learned, the more we are totally impressed with all that we received."
---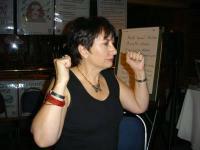 Adline Saunders, NLP Calgary, Alberta, Canada.
"Learning NLP gave me more power than I ever thought possible. Your training style was a complete surprise and more fun than a really great vacation. Laughing – and learning so much in so little time. Thanks again Steve – that was the experience of a lifetime."
---

Stephan Stavrakis. Master NLP Vancouver, BC, Canada.
"Steve's training was a relaxing and at the same time a POWERHOUSE of knowledge that engulfs your every neurotransmitter, energizing your neurology with a completely different way to look at the world."
---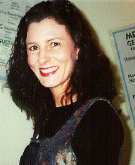 Pam Feder. Master NLP Los Angeles, California, USA.
"Incredible high energy, sensational humor, compelling voice inflections that were intoxicating, concerned with the greater good of each student and the skills absorbed, continued support and training, well experienced in all techniques being taught and fantastic command of NLP, clear presentations with plenty of examples."
---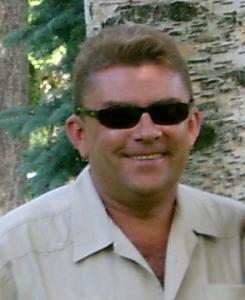 George Gold, CHt. Master NLP. Baja California, Mexico
"Steve uses NLP to teach NLP in a masterful way. He has the uncanny ability to teach a group and its individuals simultaneously. You can read every book written on NLP and still not get what you learn in 8 days with Steve Boyley. You will also perform incredibly well, once you complete his seminar."
---
Read over 70 detailed reviews of Steve Boyley's 8 day NLP Practitioner and NLP Master Practitioner Training seminars.
---
"NLP could be the most important synthesis of knowledge about human communication to emerge since the explosion of humanistic psychology in the sixties." - Science Digest.
"NLP may be the most powerful vehicle for change in existence" - Modern Psychology.
"NLP has metamorphosed into an all-purpose self-improvement program and technology." - TIME Magazine.