Why people, like you, get NLP Training.
Advanced Communication Skills.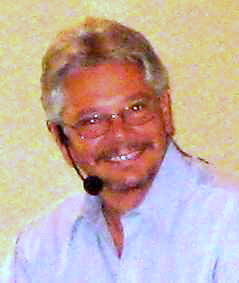 Should you be using what Science Digest called "…the most important synthesis of knowledge about human communication…"?
It's called NLP (Neuro-Linguistic Programming) and Steve Boyley is licensed internationally to teach that knowledge.
You are constantly communicating. Steve's NLP training reveals the process and structure of how people communicate and how they experience the world. This process and structure affects everything you experience and is completely outside the awareness of most people.  Now, you can make it work to your full advantage by becoming aware of it and… by knowing how to use it!
Open Your Mind To How People Think.
In Steve Boyley's NLP Training You Will:
Master over 122 proven NLP techniques for communicating effectively, giving you the ultimate advantage in personal and professional interactions.
Gather an astonishing amount of information from people within seconds, the information you need to instantly get through to them.
Remove stress and operate with heightened awareness, vitality and enthusiasm.
Modify or Change patterns of thinking, beliefs, values, awareness and states of mind.
Unleash your true charismatic power by eliminating self-limiting attitudes, habits and patterns.
An Introduction To Personal Power.
Steve Boyley first heard about NLP training on a radio news broadcast in Vancouver during the summer of 1979. That broadcast went something like this….
"Register Your Mind? Some US legislators want Masters of NLP to register their mind, like Karate black belts register their hands as lethal weapons.

NLP training creates NLP Masters who are trained in powerful communication skills such as  subliminal hypnosis. As if that's not enough, it's just one of the communication skills NLP Masters can use. The US legislators want to make them disclose their level of NLP training before negotiating legally binding agreements….."
As it turned out, NLP Masters do not have to register their minds. You have every right to learn and possess powerful communication skills!

The Advantage You Need To Compete In Today's Economy.

Chances are you are an expert at your chosen field of work.  But like others before you, you find that the more your career advances, the more you become aware it is essential for you to communicate more effectively. In fact, Harvard Business School says that graduates with superior communication skills advance more quickly, earn more and experience less conflict than their less skillful counterparts.
What Makes Some People So Successful At Getting Other People To Willingly Do What They Ask?
Neuro-Linguistic Programmers apply these skills daily to get people to accept and act upon requests, suggestions and guidance… with little or no resistance.

Unknowingly, you might randomly use some of these communication skills to get people to accept your message. The key to becoming a successful Neuro Linguistic Programmer, is NLP training that provides ALL these skills as well as when and where to apply them!
In our NLP training, we reveal the skills you need to determine what communication influences people and how to use that to get the results you want… with clockwork consistency!
The Most Powerful Communication Secret In History.

NLP was born out of studying the world's greatest communicators and how they do what they do. Since then, NLP training has been refined into 8 days of accelerated learning. In our NLP training, you get the inside track on 122 proven NLP communication techniques, 30 hypnotic induction methods and 34 NLP Skills.
43 types of information you can HEAR people reveal as they speak. You'll use this information to tailor a precision response that takes them in any direction you want.
11 categories of information you can actually SEE as people communicate with you. Often 100% of their message. You'll use this important information to go beyond words.
56 amazing communication techniques that INFLUENCE anybody. Have the ultimate advantage in every personal and professional interaction.
12 powerful behaviors. PERFORM well in any situation. Do what you must do, when you must do it.
18 categories of NLP Practitioner skills deemed ESSENTIAL by the creators of NLP and the Society of Neuro-Linguistic Programming™.
16 additional NLP Master Practitioner skills. Only Masters of NLP are supposed to learn these powerful skills.
30 hypnotic induction methods. Access your full MIND POWER. Know how to hypnotize anyone, anywhere, anytime!
People worldwide attend our NLP Training.
People make time for our training, because of our  year reputation for getting results. We don't just teach you about NLP, we teach you how to do it! We give you the experiences others only explain.
These are the main results people want to help themselves, and others, achieve:
Health: Remove stress, relax, be good to yourself and improve your physical and mental condition.
Wealth: Acquire the thinking, attitude and strategies that enable you to create and achieve well formed goals.
Relationship: Improve your influence with boss, employee, co-worker, customer, supplier, prospect, acquaintance, friend, lover, relative, even yourself!
Sex: Learn the seductive sexual language techniques that turn on peoples largest sex organ, their mind.
Identity: Resolve inner conflicts and remove inhibiting fears, unleash your true self.
In Steve's NLP training you gain the knowledge and the skills to use NLP everyday, in everything you do.
The following pages explain and describe NLP training in detail.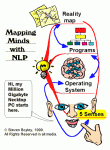 A map makes navigating easy!. Get your NLP map of minds to begin easily navigating people's thinking! Master the most important factor in your life, people! You probably were not explicitly taught how to truly understand thinking and behavior, yet … Continue reading →

People worldwide are using the NLP edge to get ahead. We see all kinds of examples where people with superior communication skills, get what they want. Meanwhile, those who do not understand people are frustrated in their attempts to reach … Continue reading →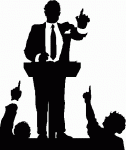 The best NLP training method, is to use NLP to teach NLP. Creating a Neuro-Linguistic Program for Neuro-Linguistic Programming, develops new neural pathways of recognition, understanding and the skills to use that information. This means that each NLP Training is … Continue reading →

Some NLP Trainers do not teach NLP Master Practitioner skills to NLP Practitioners. Steve Boyley doesn't hold anything back! He believes the point of NLP Master Practitioner training is for delegates to master their NLP skills, rather than learning some … Continue reading →

NLP training course content, this is what you learn in our NLP training. Excerpts of the detailed NLP course content pages are listed below this introduction. In Steve Boyley's NLP Training You'll Easily Learn: 122 Proven NLP Communication Skills 30 … Continue reading →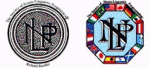 You get more than NLP skills, you also receive these items at our NLP training. You also receive several valuable bonuses! Licensed Practitioner (or Master Practitioner) of NLP numbered certificate signed by: Steve Boyley (Licensed Trainer of NLP™). Dr. Richard … Continue reading →

NLP Training Events Calendar, Register For Your NLP Mind Training. Deciding is like when your goal is in front of you and a voice in your mind says, "This is the opportunity to go ahead! Go for it!". You may … Continue reading →